VentusRF is your source for getting Cellular and Public Safety coverage in your building, construction site, warehouse, or offices. As Subject Matter Experts (SMEs), VentusRF brings their knowledge to assist you with design and engineering services, turn-key solutions, and consulting support to enable you to have the communications services where you need them. A recent example has been the emergency setup of cell coverage for doctors and nurses during this Covid-19 pandemic for areas not covered.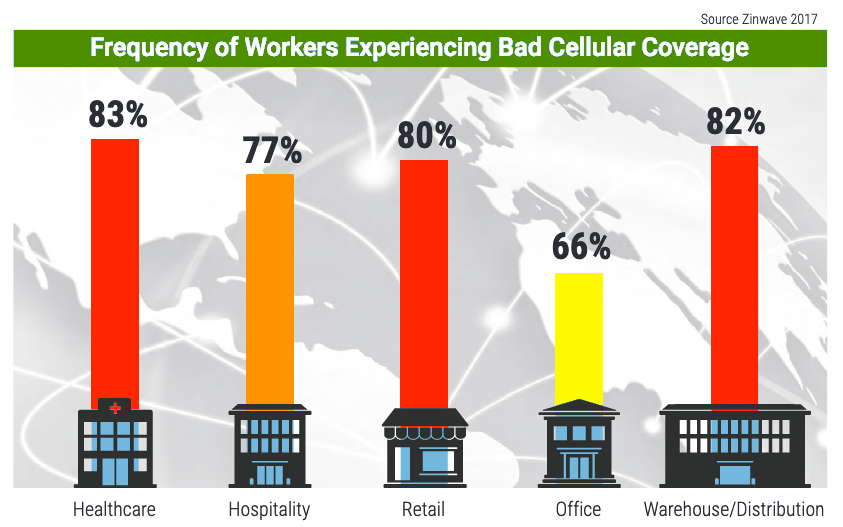 Across many business sectors, poor cellular coverage in the office is typical, even though typically over 83% of all cell calls are made indoors. Indoor cellular data usage is high, even in the presence of corporate Wi-Fi.
VentusRF principally serves Northern VA, Washington DC, Maryland, Eastern West Virginia, and lower and western Pennsylvania. Contact us using the form on our Contact page for a prompt response to your needs. We typically respond the same day if you send your message before 2 PM.
We will support your needs quickly. In the case where there is not a fit, we won't waste your time but will either try to connect you with someone we can recommend or tell you we can't help. Simply and friendly.
With many years of experience in RF and IP networking, the team at VentusRF can also help you with your WiFi applications.